NOTE: this was a past issue of my weekly newsletter, Timeless Gems. Join my free mailing list so you don't miss out on future issues.
Today's gem is this snippet from a sell-side report showcasing Constellation Software's nonexistent equity dilution: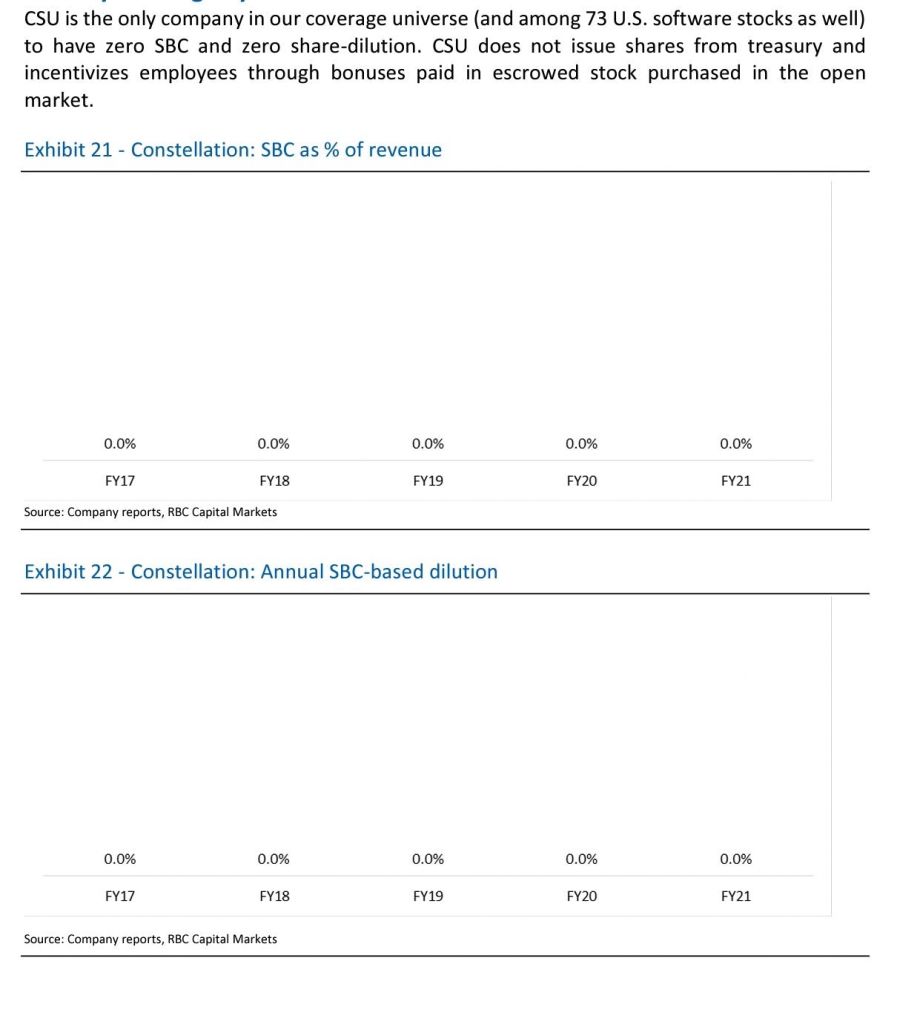 It's funny that the RBC analysts decided to include this blank table in the report, I guess sell-side folks have a sense of humour after all!
In all seriousness, this is quite an incredible feat, especially in the world of software where companies shell out stock all the time. CSU went public in 2006 with ~21m shares outstanding and has not issued a single share since. This level of extreme equity efficiency is rare. Growth financed fully by internal cash flow and debt. The end result is a very wealthy shareholder base!
I took the snippet from this tweet (Jerry is a great follow btw).