Today's gem is this interview exerpt from Magnus Söderlind, CEO of Bergman & Beving (a Swedish serial acquirer):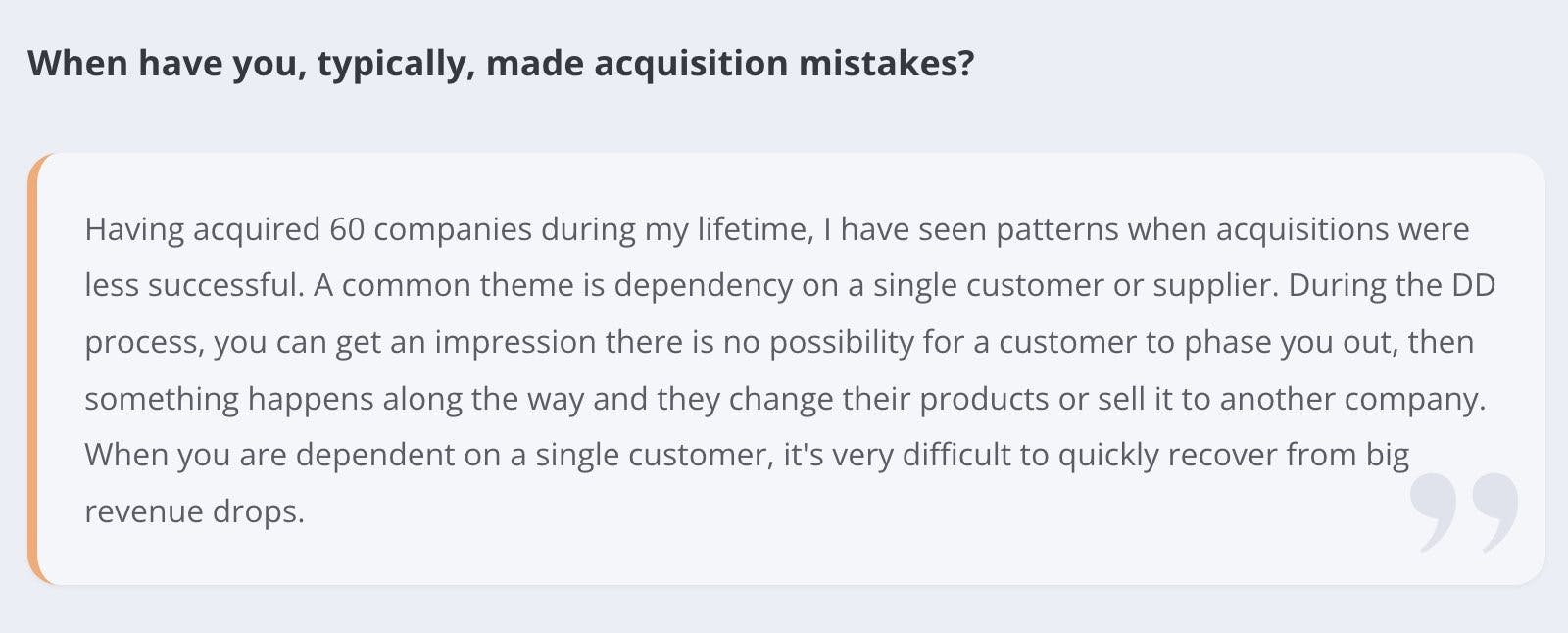 Customer (and or supplier) concentration is a common deal killer for us. I've talked about this many times, but most recently in my Porters 5 Forces issue (see bargaining power of customers & suppliers). No matter how long the relationship is or how confident the seller is about the relationship – it's never a good idea to have a single factor that can anihilate the busienss.
We've seen many (small) businesses land a large Fortune 500 customer, and then that customer grows into the majority of their revenue. On one hand, it's nice to see a strong/stable customer. But on the other hand, the business is at the mercy of that customer.
We generally pass whenever there is a high degree of customer/supplier concentration. It's just not worth the risk. It's nice to see that an experienced M&A exec come to the same conclusion.
​Click here to read the full transcript of the interview.