NOTE: this was a past issue of my weekly newsletter, Timeless Gems. Join my free mailing list so you don't miss out on future issues.
Today's gem is this list of 25 books on distressed M&A and LBOs from Jeff Sands (highly recommend giving him a follow):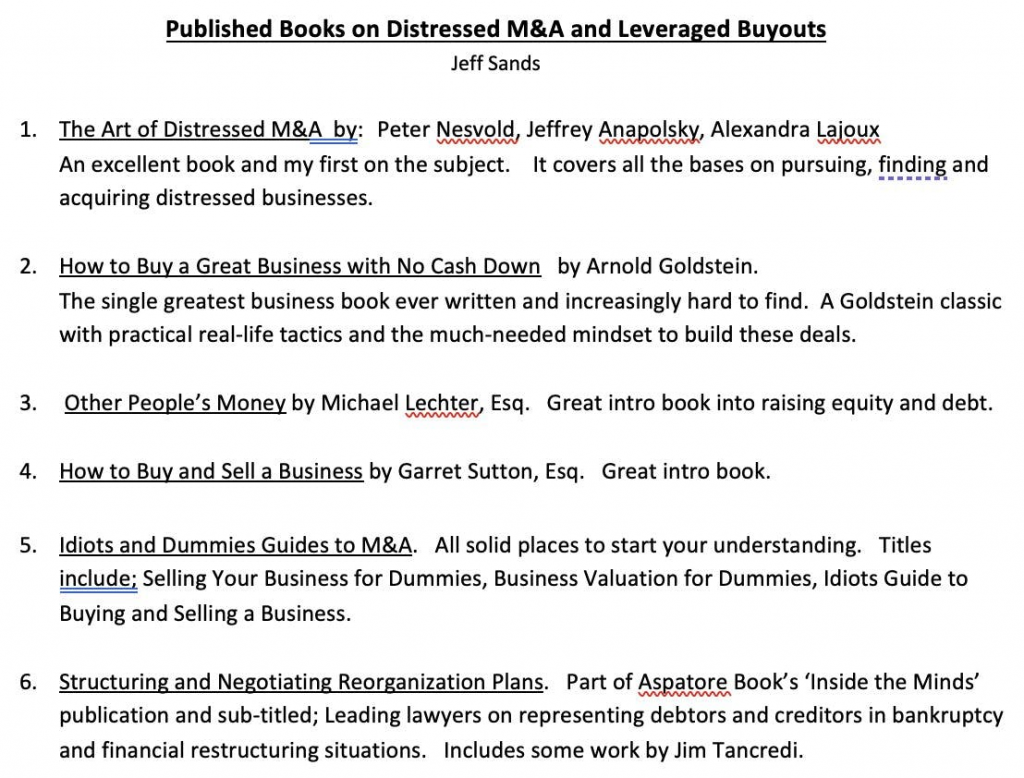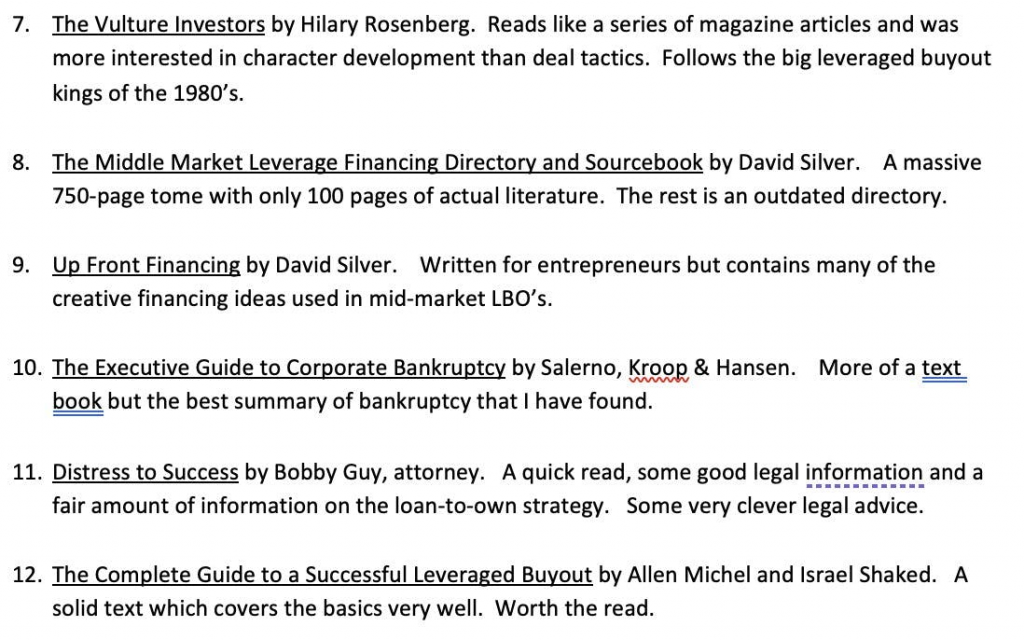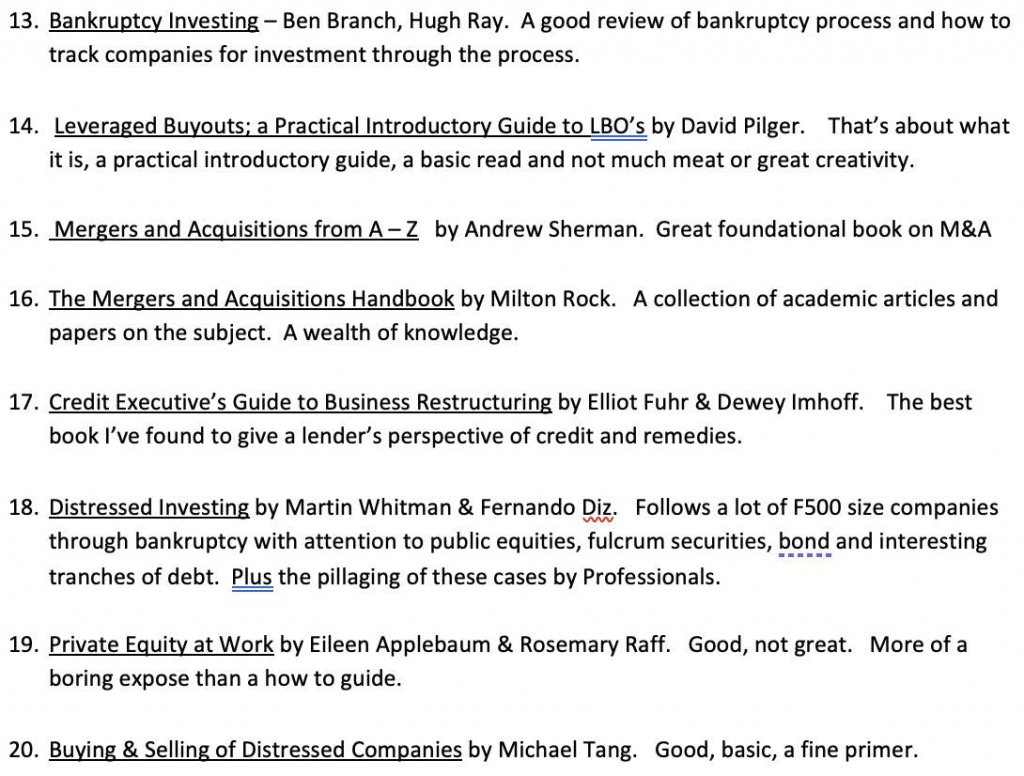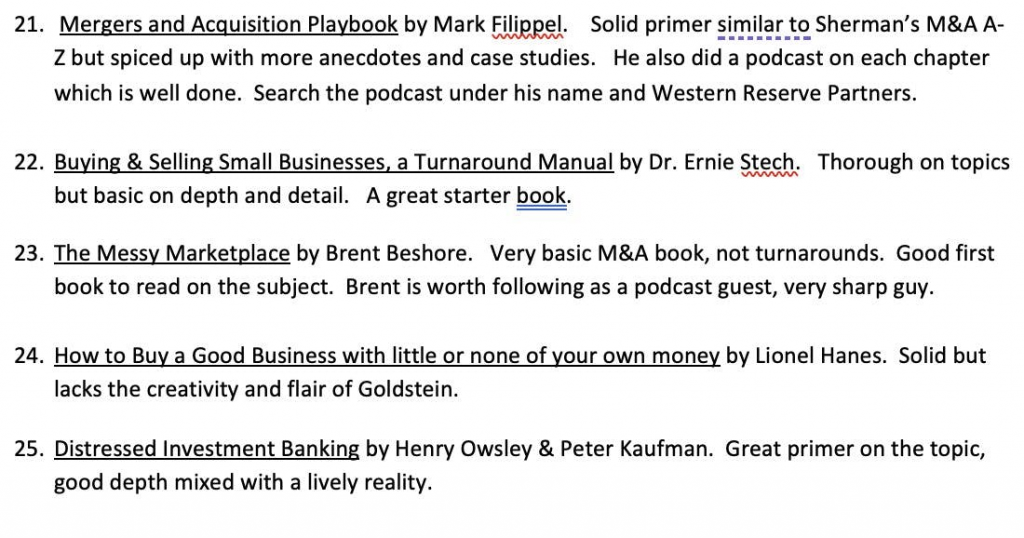 All businesses go through periods of distress. In fact, I might argue that most businesses are actually in a default period of distress with brief moments of prosperity. Not to mention, as interest rates rise and the economy cools down, opportunities will emerge in abundance and these books may come in handy. I've previously written about 25 ways to find cash in your business, which may also come in handy as cash becomes your lifeline in times of distress.
Make sure to thank Jeff for putting together this list, and get a copy of his book.