Join 2,500+ investors who receive my weekly newsletter, Friday Gems, where I share timeless gems to help you become a better capital allocator & deal maker. (it's 100% free, read past issues here):
Friday Gems is a weekly newsletter for investors, capital allocators, and entrepreneurs. As a full-time investor growing my own private equity firm, Atlasview Equity, I spend a lot of time analyzing investment opportunities, studying historic case studies, and reading all things that spark my curiosity. Every time I come across interesting content (articles, letters, books, videos, infographics) with valuable wisdom, I save it. Friday Gems is a curation of all the timeless content that I find, shared along with my insights.
Unlike most investment newsletters, which focus on breaking news and the latest events, Friday Gems is designed to stay relevant to its audience beyond the time that it is published.
Here's what readers are saying: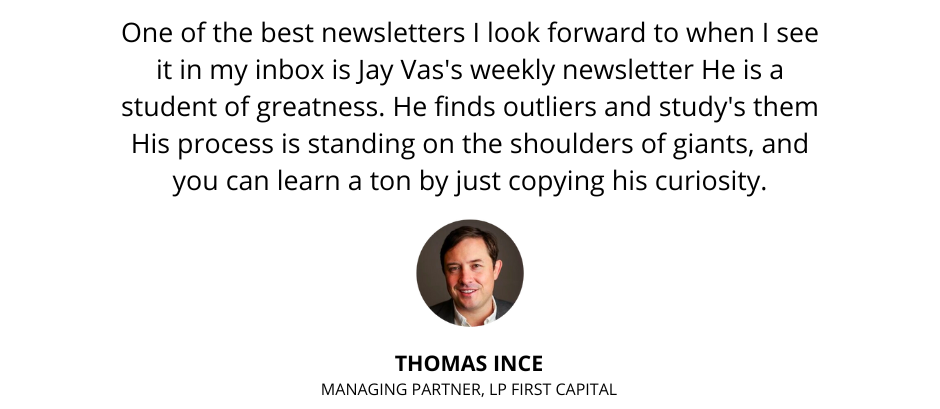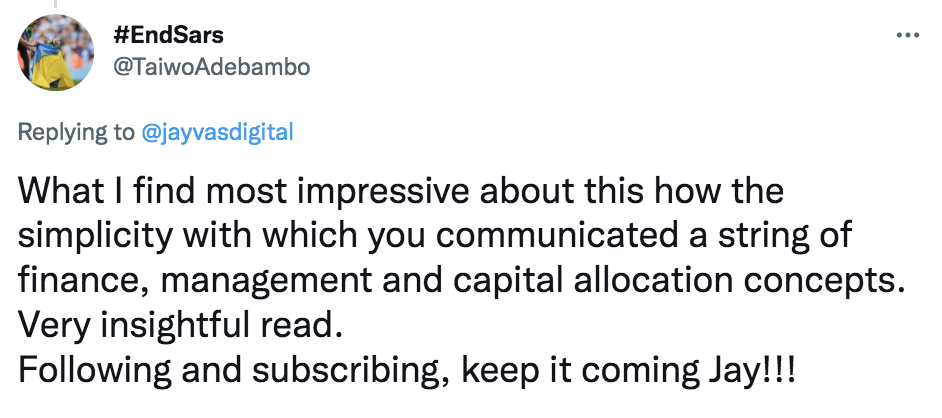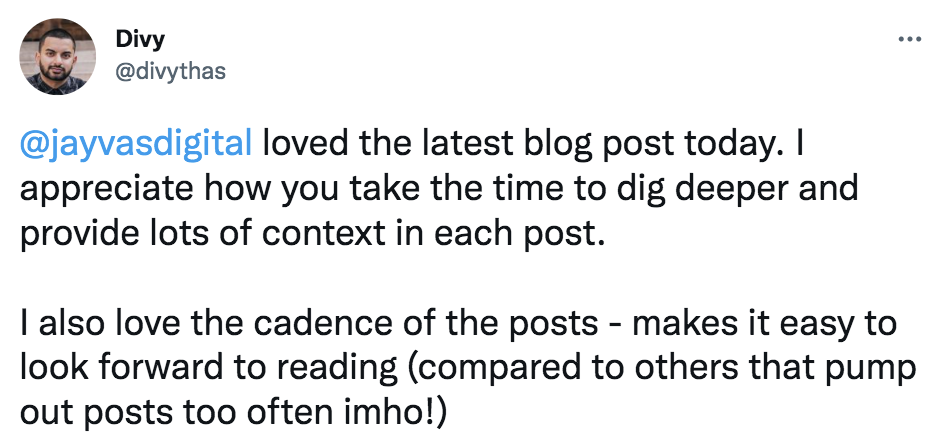 If you are building a business, allocating other people's money, or investing for your own portfolio, you'll gain tremendous benefit from subscribing to my weekly newsletter. Not to mention, I also share various opportunities with my subscribers like job openings, investment opportunities (for accredited investors), and other actionable ideas and deals.
If you don't find it useful, unsubscribe at any time – you have nothing to lose!