Join over 2,000 investors, business owners, and capital allocators by signing up to receive my weekly newsletter (it's 100% free!):
As a full-time investor and founder of Atlasview Equity, I spend my days researching investment opportunities, learning about businesses, industry trends, and doing a lot of reading. I often come across interesting content (articles, letters, book excerpts, videos, infographics, etc). I save what I consider to be gems, insightful and actionable information. I share these gems with my subscribers every Friday, so be sure to subscribe so you don't miss out.
Here's what readers are saying: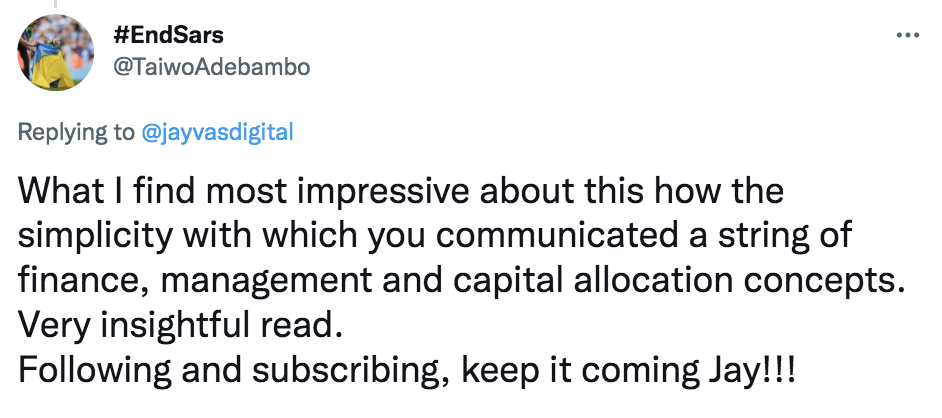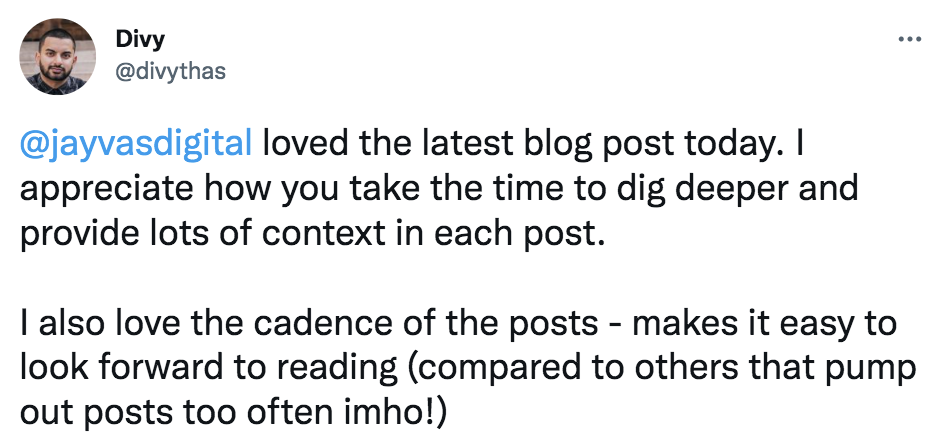 If you are building a business, allocating other people's money, or investing for your own portfolio, you'll gain tremendous benefit from subscribing to my weekly newsletter. Not to mention, I also share various opportunities with my subscribers like job openings, investment opportunities (for accredited investors), and other actionable ideas and deals.
If you don't find it useful, unsubscribe at any time – you have nothing to lose!