NOTE: this was a past issue of my weekly newsletter, Timeless Gems. Join my free mailing list so you don't miss out on future issues.
Today's gem is this tweet thread that summarizes KKR's first deal: Vapor Corp.
Vapor Corp manufactured mass transit equipment, oil & gas valves/pumps, and industrial process control parts. The KKR crew acquired the business in 1972 for $37.9M (7.6x EBIT). They put down $4.4m of equity (12%) and used $33.5m of debt (88%) to finance the deal.
Vapor's earnings subsequently grew by around 20% annually, largely thanks to its pricing power. (side note: I've previously written about why I'm obsessed with pricing power).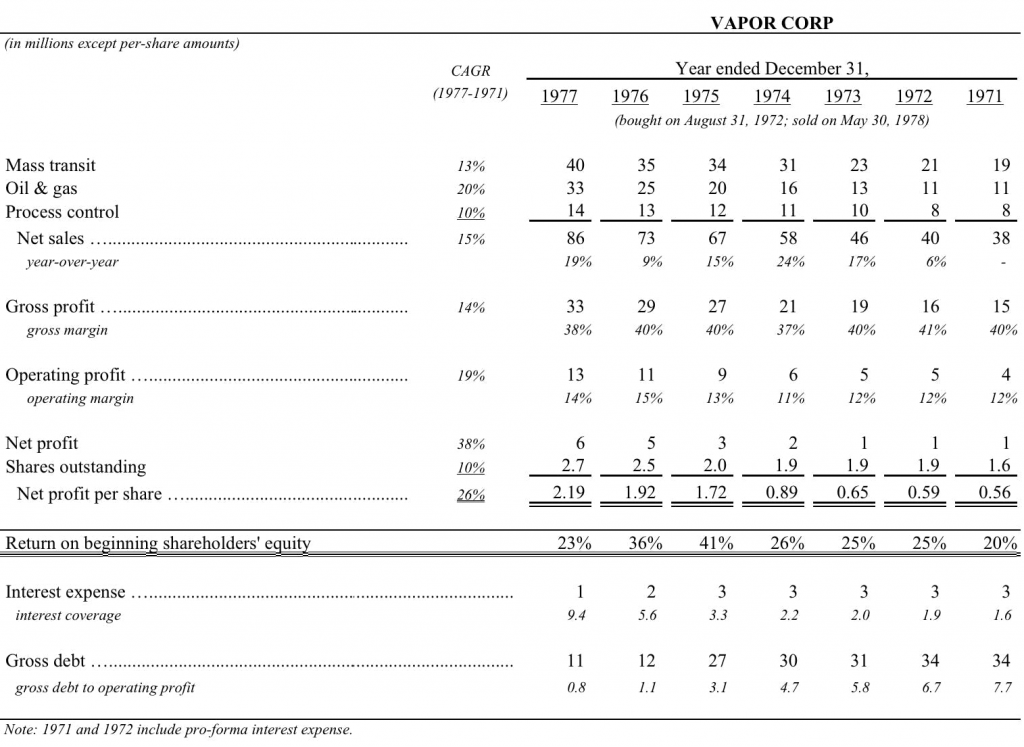 In 1978, Brunswick Corp acquired Vapor for $103M. After adjusting for (a) debt paydown and (b) equity dilution, the KKR generated:
12x MOIC
52% annual return
Vapor's business reminds me of Transdigm (I've written about the business here). Similarities with aftermarket parts, cyclical industrials, pricing power, etc. Both resulted in great outcomes for PE sponsors.
What an incredible find by Turtle Bay. Give the account a follow asap!
P.s. if you want to read more about KKR and its origins, check out the book Merchants of Debt. It's a fascinating tale on the pioneers of the private equity business, I highly recommend it.