NOTE: this was a past issue of my weekly newsletter, Timeless Gems. Join my free mailing list so you don't miss out on future issues.
Today's gem is this list of legendary fund managers and the age at which they launched their fund.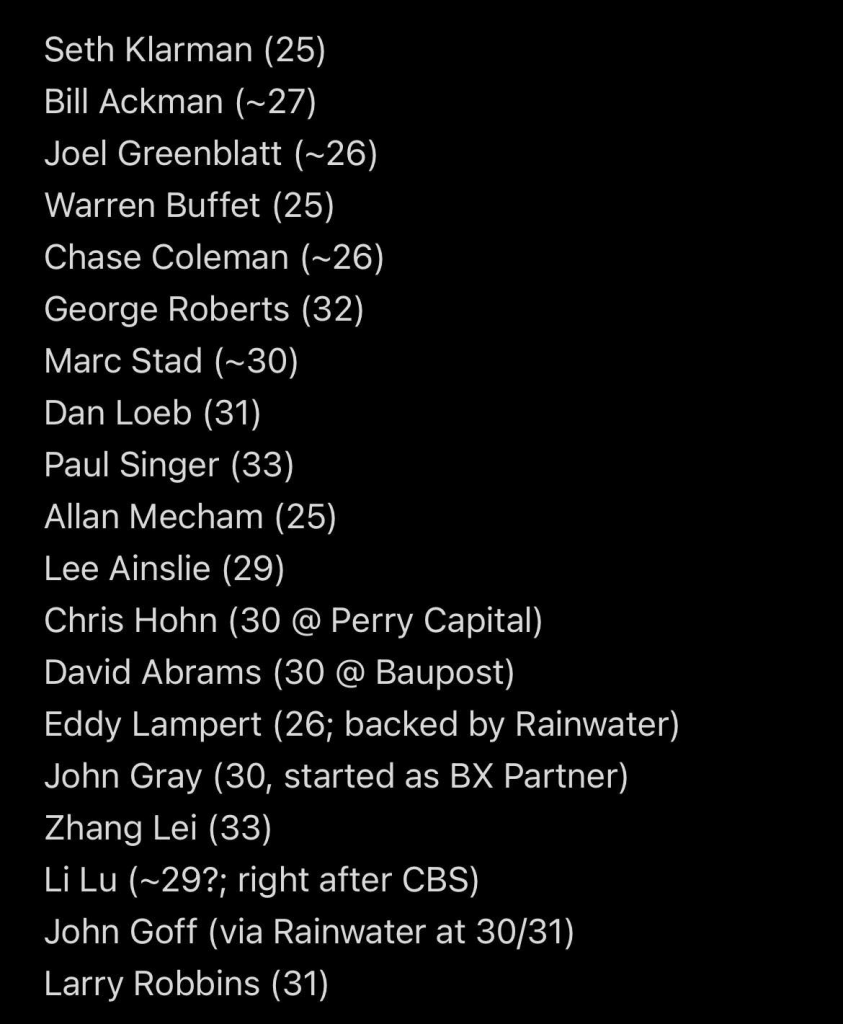 They all appear to fall within the range of late 20s to early 30s. It's counterintuitive since most people correlate success in investing with experience (the "grey hairs"). This makes sense since, the older you are the more you've seen in terms of markets, cycles, business models, etc. Yet here is a great list of legendary investors getting their start managing money without heavy experience.
Is it just a coincidence? Survivorship bias? Or maybe there is a correlation between that age range and launching an investment firm that turns out to be mega-successful?
I started Atlasview Equity in my early 30s… just saying 😉.
Shoutout to this Twitter account for sharing this list.