NOTE: this was a past issue of my weekly newsletter, Timeless Gems. Join my free mailing list so you don't miss out on future issues.
Today's gem is the story of how Harry Macklowe (in his 70s at the time) bought 7 buildings for $7bn using a 0.7% down payment and 99.3% 1-year short term loans, personally guaranteeing a large chunk of it: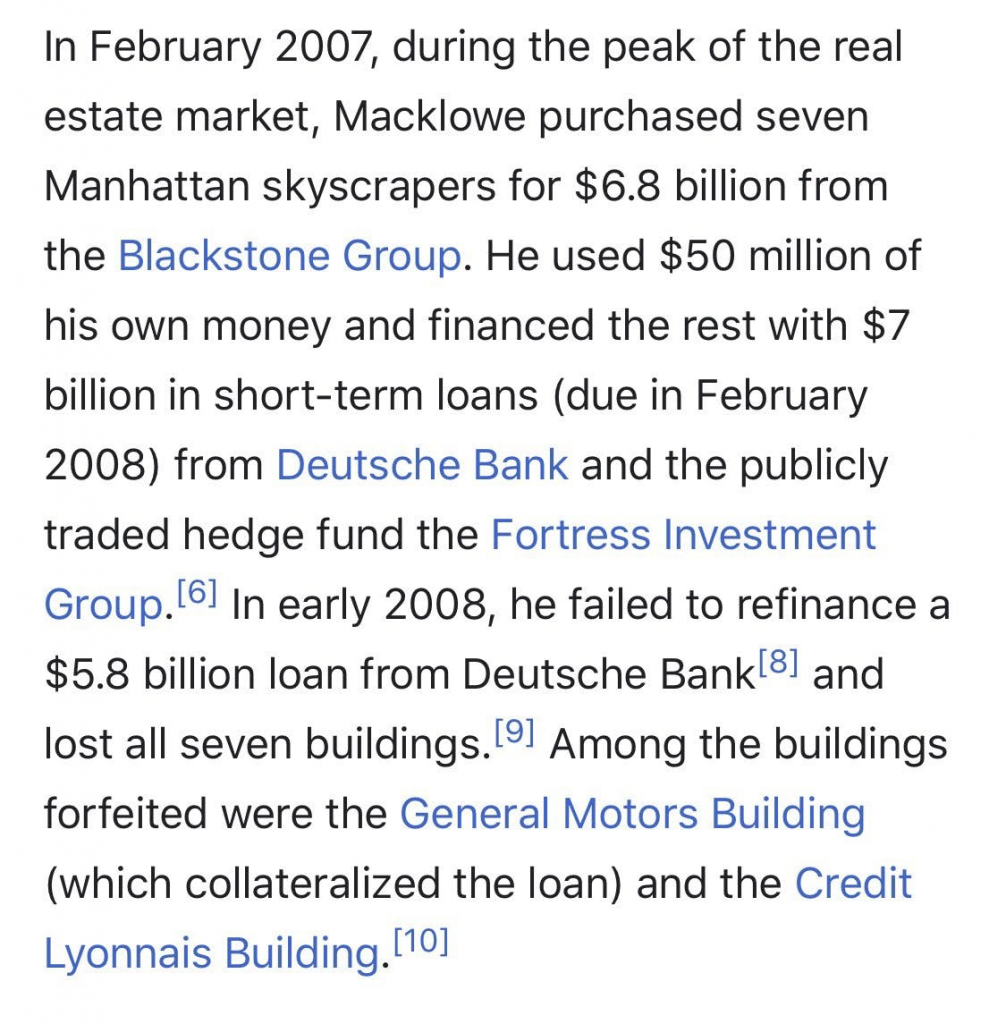 I won't comment on whether this was a good or bad move, it's too easy to judge bets in hindsight. I am just flabbergasted at the level of risk Macklowe was willing to take…at his age…and his wealth level. Incredible.
Blackstone bought these buildings off Sam Zell, and then instantly flipped them to Macklowe. Zell describes this trade in his book titled "Am I Being Too Subtle?" (highly recommend it btw). Zell used the following framework when he made the decision to sell these buildings:
Every day you choose to hold an asset, you're also choosing to buy it. Would you buy the assets you own at current prices? If the answer is no, then you should sell.
As interest rates rise and credit markets tighten, we will (unfortunately) see more of these kinds of stories unfold. But before you feel bad for Macklowe, just know that he's since managed to rebuild and today he's wealthier than he's ever been. New York real estate moguls are just built different.