Beyond wealth creation there's another reason why you should consider launching a service business before investing your time into anything else: they're great idea-generating machines.
This concept was brought up by numerous individuals in one of my popular Tweetstorms, which inspired me to share how I used my PPC agency to identify new business opportunities.
In this blog post, I will share 3 examples of new business ideas generated while running my PPC agency and how I turned one of them into a 7-figure a year business.
Why service businesses are idea machines
A service business provides a service to other businesses. This means that you are privy to client and industry challenges, trends, and opportunities. Having this knowledge, especially if you work across different industries, gives you insight into what's working, what's broken, and what could use a fix. Before you know it you'll be able to spot new opportunities that you can capitalize on and/or turn into your next business venture.
Let's take a bookkeeping firm for example. They have intimate details of their client's financials, which means they know which businesses are growing and profitable. They can partner with their best clients to develop new solutions to solve problems within the industry.
A service business can even give you investment ideas. For example, a property management business will give you intimate knowledge of real estate properties. You would know which properties are coming on the market soon, who's retiring, and first-hand access to great real estate investment opportunities.
When I ran my PPC agency, my team and I managed campaigns across different industries. On top of working closely with clients to get a better understanding of their business, we also had a front-row view into which client campaigns were performing well. We spoke with clients on a monthly basis to discuss trends in their industry and how to better optimize their business.
I was inundated with new ideas that I would be constantly pitching clients. Some ideas I researched, some ideas failed, and once actually succeed big time. Here are 3 examples of ideas that were generated from my PPC agency.
Online platform for bin rentals
I had a client in the bin rental business. The bins were typically rented by homeowners or contractors doing major renovations and also used in large construction sites.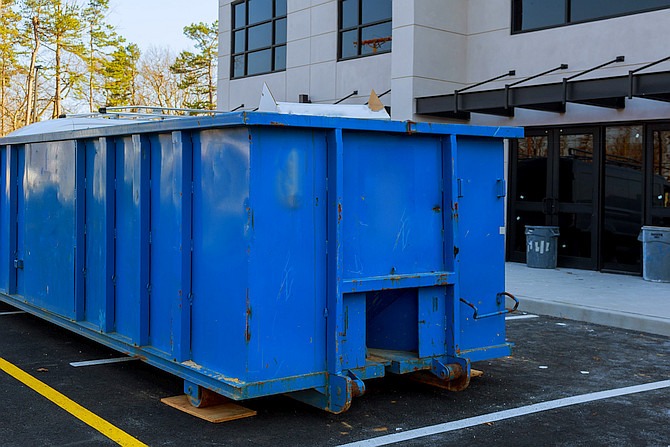 The owner and I had a great relationship, and my PPC agency had been managing and growing his campaigns for years. His PPC campaign was crushing it, beating out all his competitors, and becoming one of my top-performing clients. The demand for bins in the Greater Toronto Area was massive, due to a rise in construction and renovations.
By speaking with the owner I got to understand the economics of the business a bit. Each customer was worth about $1,000 in revenue, and a gross profit of about $500. I also became familiar with some of the problems in the industry like opaque pricing and the painful transaction process. That's when a lightbulb went off in my head:
An online platform to book, manage and pay for bin rentals.
None existed at the time. This was an old school offline transaction that could easily be moved online. Not only would it be smoother for customers and the owner, but it would also increase pricing transparency as well.
Furthermore, the economics of the businesses were great. My client was generating leads for around $10, closing every 2 inquiries for a customer acquisition cost of $20. With the aforementioned customer lifetime value of around $500, that's an LTV to CAC ratio of 25!
Unfortunately, my client ended up selling his thriving business before we could make a deal. I pitched a few other local bin rental companies but didn't end up finding a reliable partner.
Marketplace for medical aesthetic services
My PPC agency had many clients in the medical aesthetic industry (device manufacturers, pharma companies, medical spas, and plastic surgeons). The entire industry was booming thanks in large part to the rise of social media fueling demand for aesthetic services.
I had an idea to develop a marketplace for aesthetic services and launched a website called Figura. Aesthetic practitioners could create an account, get vetted, add their services, and sync with their booking calendars. Clients could search for a specific treatment and book an appointment with a local, vetted/trusted clinic.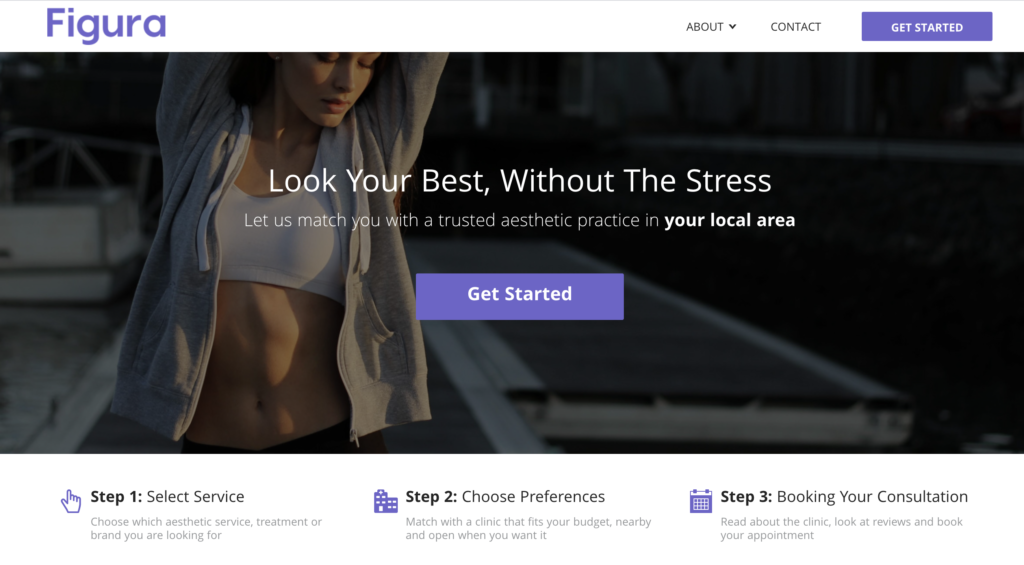 A marketplace like this did not exist at the time. The closest alternative was a well-known cosmetic treatment review site, which was basically just a Yelp but for aesthetic clinics.
The website was live for a couple of months, we signed up a few dozen clinics, and booked over 100 appointments. I eventually realized the large amount of capital required to get this off the ground, customer acquisition costs in cosmetics are very high. I didn't have the capital myself, so I would have had to raise money to scale Figura. In the end, I decided not to pursue this idea.
Funny enough, the well-known cosmetic treatment review site I mentioned above recently pivoted away from reviews more towards a Figura-type marketplace (I guess I was onto something, too bad).
PureFilters
HVAC was another industry that my PPC agency had many clients in. I did an entire interview with Starter Story detailing how the idea for PureFilters spawned at my agency.
Here's a quick summary:
I had an HVAC client that was interested in sell furnace filters online. This was outside of their main line of business, installing and repairing HVAC units. My team and I had put together research indicating that selling furnace filters online was a great opportunity. We pitched the client on a running a campaign with a larger budget. The client wasn't willing to fork out any extra money and decided they didn't want to pursue this idea.
Based on the research, I knew the opportunity was there. I couldn't satiate my curiosity, so I put up an eCommerce website in a weekend. I started generating sales immediately and promptly hired a colleague to run the business. This eventually led to PureFilters becoming a 7-figure a year eCommerce business and one of the largest online air and water filtration suppliers in Canada.
Final thoughts
Imagine being paid well to run a business while great ideas are literally being thrown at you. Well, that's what running a service business is like. Working closely with clients to solve their problems will result in the light bulb in your head going off frequently.
I've experienced this first hand while running my PPC agency. The business ideas shared above are just 3 examples out of many that I came across.
So even if you wanted to start the next big thing, starting a service business first still might be the better path to getting you there.
---
Hi there! I'm Jay Vasantharajah, Toronto-based entrepreneur and investor.
This is my personal blog where I share my experiences building businesses, making investments, managing personal finances, and traveling the world.
Subscribe below, and expect to get a couple of emails a month with some free, valuable, and actionable content.