NOTE: this was a past issue of my weekly newsletter, Timeless Gems. Join my free mailing list so you don't miss out on future issues.
---
Sponsored by Atlasview Equity​
We want to buy businesses worth $10 million or more before December 31, 2022.
If you're considering selling your business, find out why Atlasview is the ideal capital partner to scale what you've built while preserving your legacy. Contact Atlasview today to setup an intro call!
---
Today's gem is this Berkshire Hathaway ad that Warren Buffett ran in the Wall Street Journal: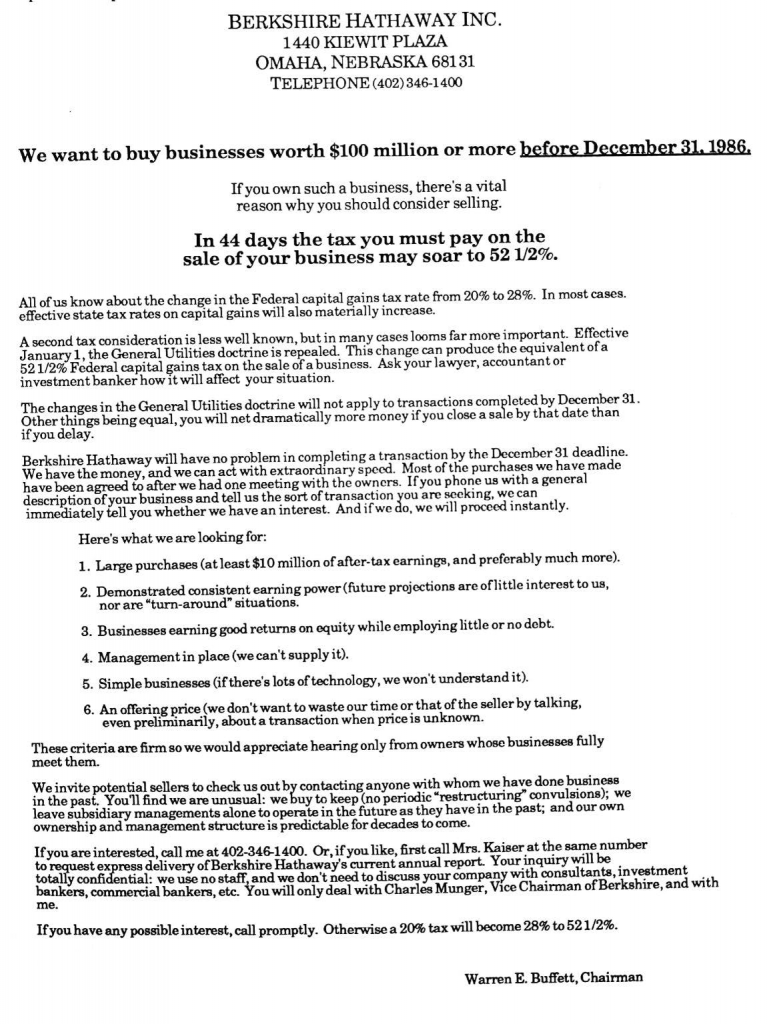 This ad is well-written, compelling, and follows the effective AIDA copywriting method. This ad is as relevant today as it was in 1986 as buying businesses has only become even more competitive.
Buffett is a fantastic marketer. Beyond this ad, he's built perhaps one of the greatest organic followings of all time, mostly thanks to his shareholder letters and annual shareholder meetings. And obviously compounding 20%+ for several decades doesn't hurt either ;).
Atlasview Equity draws considerable inspiration from Berkshire Hathaway. Instead of running an ad in the WSJ, we communicate our value prop to business owners via our blog. We love to candidly share our learnings and philosophies publicly, similar to Buffett's letters.
P.s. if you haven't read The Essays of Warren Buffett, highly recommend it. Mandatory reading for all entrepreneurs and investors.