NOTE: this was a past issue of my weekly newsletter, Timeless Gems. Join my free mailing list so you don't miss out on future issues.
---
Sponsored by Tegus​
It's simple, inefficient investor workflows hamper opportunities.
Stop wasting time and energy searching for the information you need and start with the data everyone else finishes with. Let Tegus be your end-to-end research operating system and surface actionable data that helps you drive better, faster investment decisions.
For a limited time, readers of my newsletter can trial Tegus for free.
---
Today's gem is this chart which lays out 17 factors that improve/reduce the odds of M&A success: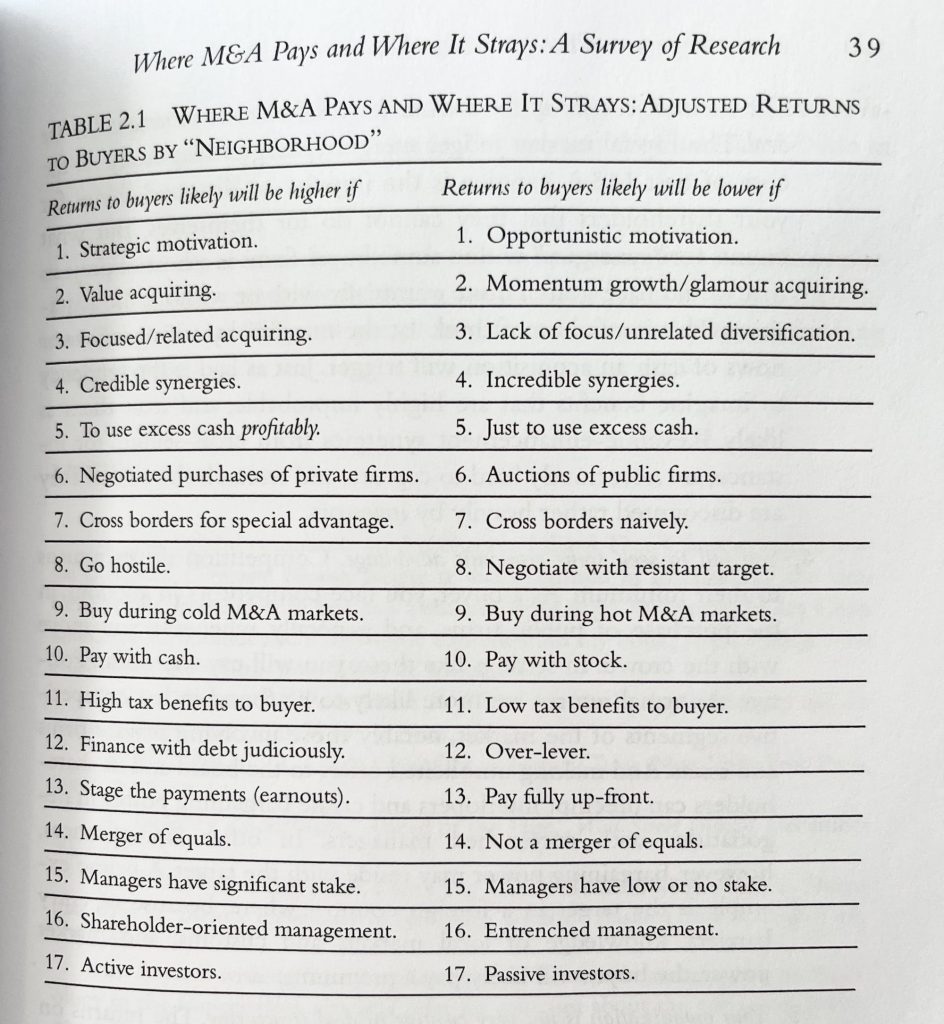 This chart was put together after studying ~3000 M&A transactions. Though most of the transactions studied involved larger businesses, I think these lessons are relevant for business buyers of all sizes. Many of these lessons may be obvious but still requires discipline to execute.
#9 might be one of the most important factors in my opinion. Buy when others aren't buying and vice versa (cue the greedy/fearful Buffett quote). Great timing can cover up many sins, like when Coca-Cola bought a movie studio for a 75% premium, ran it to the ground, but still made a $2bn profit on it.
We are heading into a cold M&A market, so attractive opportunities will present themselves for patient acquirers. My firm, Atlasview Equity, is starting to see more and more of these attractive opportunities that didn't exist in the hot M&A markets of 2020/2021.
This chart was taken from the book Deals From Hell. It's a great read, I recommend checking it out.