NOTE: this was a past issue of my weekly newsletter, Timeless Gems. Join my free mailing list so you don't miss out on future issues.
---
Today's gem is this chart which shows the 10 largest companies in 1989, and 8 of them being Japanese.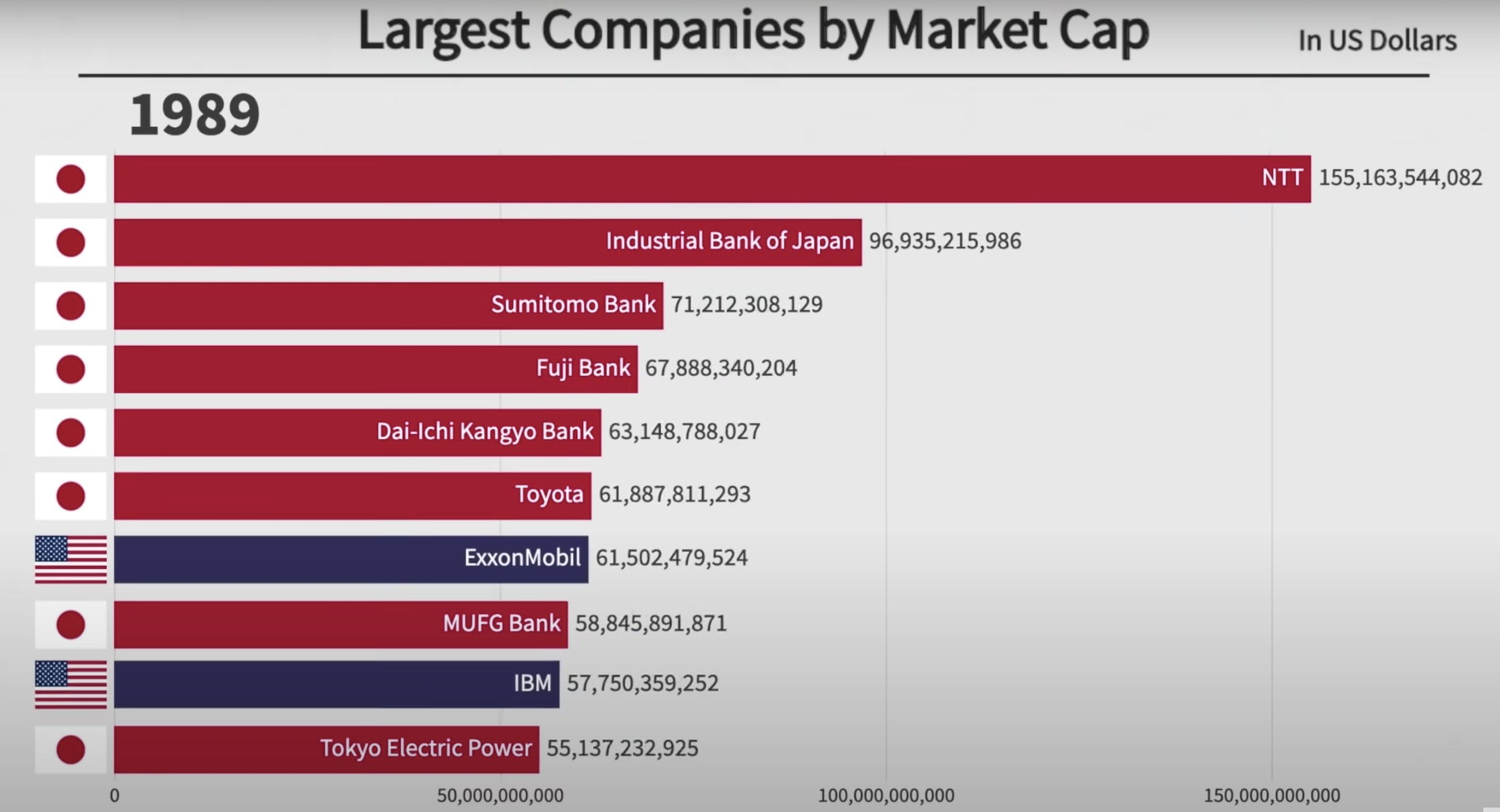 I always think about this chart as a reminder to how unpredictable the future is. For a brief moment in time, people thought Japan was going to overtake the US as the world's leading superpower. Japan was the center of innovation and manufacturing and had grown faster than any other economy post-WW2.
This was before my time, but I have heard older folks saying that it was common for Americans to learn Japanese or put their kids in Japanese language schools.
I bet that the majority of market participants didn't anticipate that the following ~30 years would end up looking like this: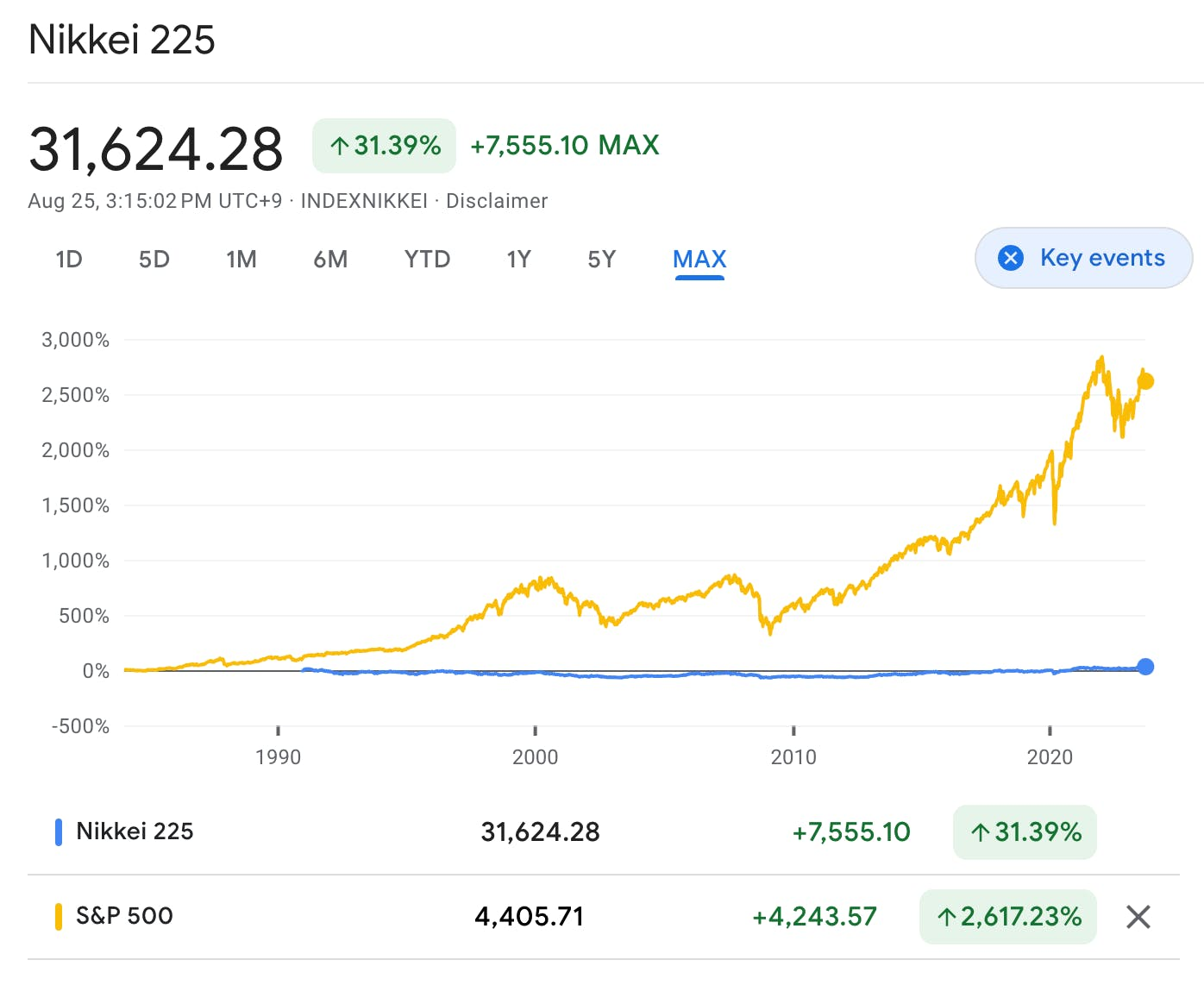 "It's tough to make predictions, especially about the future."

-Yogi Berra
I took this chart from this Youtube video here.