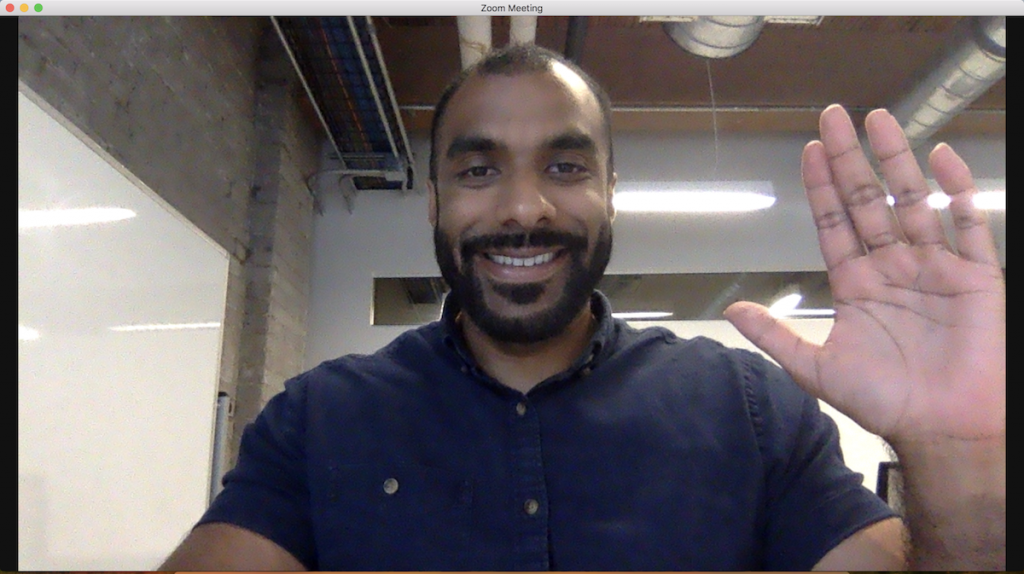 If you're looking forward to speaking with me, you might also enjoy my blog. I write about my experiences investing and building businesses. I share learnings, research/analysis, philosophies, and frameworks with my readers.
Some of my most popular posts are:
Why Increasing Bet Size Is An Investing Superpower
How to Approach Capital Allocation as an Entrepreneur
My Framework For Dealing With FOMO
How To Turn Your Small Business Into A Mini Berkshire Hathaway
The Cost of Capital and How Growth Can Destroy Value
👉 Feel free to check out all my blog posts here.
I also write a weekly newsletter to over 2,000 investors, business owners, and capital allocators.
If you're into topics around investing, M&A, corporate finance, business strategy, and operations, feel free to subscribe below. It's 100% free and you can unsubscribe whenever!
Here's what readers are saying: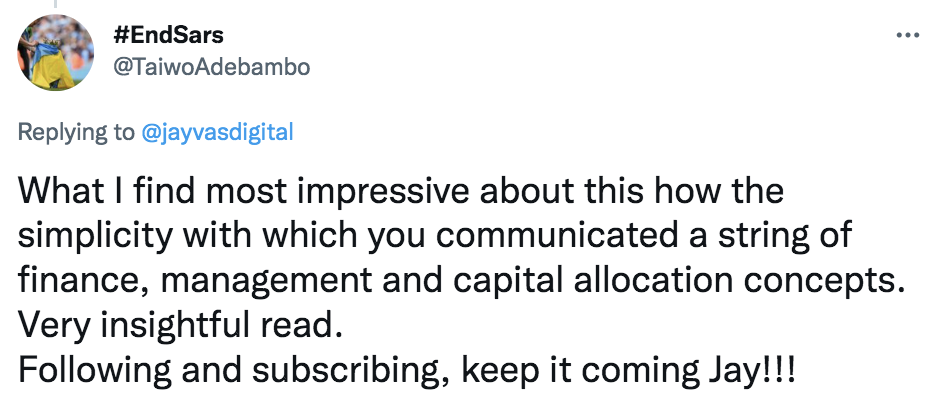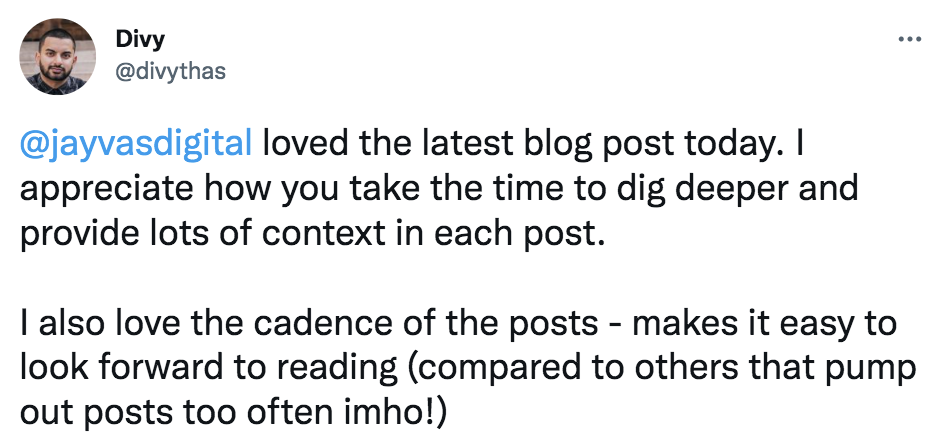 Last, but not least, if you're on Twitter, feel free to follow me @jayvasdigital.
I use Twitter frequently to share my thoughts, exciting opportunities, general updates, and interesting content I've come across.